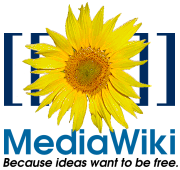 MediaWiki is the name of the software that runs all of the Wikimedia and Wikia projects.
Originally developed to serve the needs of the free content Wikipedia encyclopedia, today it has also been deployed by companies as an internal knowledge management solution, and as a content management system.
MediaWiki is free and open source software written in the PHP programming language and distributed under the terms of the GPL.
See also What is MediaWiki? at Wikianswers